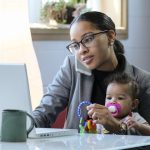 Here you will find answers to some of the most frequently asked questions. If the answer you're looking for isn't here, please contact us directly for help.
How much does a bankruptcy cost?
The cost of a bankruptcy varies depending on the type of bankruptcy filed, Chapter 7 or Chapter 13, and the complexity of the bankruptcy. We charge no fee for the initial office consultation during which we determine how complex your case is and the type of bankruptcy that we recommend that you file. At the end of the consultation we will advise you of the amount of the fee to include the attorney fee and all court costs. There are payment plans for both Chapter 7 and Chapter 13 bankruptcies. These will be explained to you at your initial consultation.
Who can file bankruptcy?
Bankruptcy can be filed by an individual or by a married couple filing together. In some case it is advisable for one spouse to file and not the other.
What are some common reasons for filing bankruptcy?
Seriously overextended credit, unemployment or underemployment, business reverses, health problems, divorce or separation, emergencies, and/or debts from helping your family.
When should you consider bankruptcy?
There are unpaid bills which would be impossible for you to pay off in the foreseeable future.
A secured creditor is threatening foreclosure or repossession.
An unsecured creditor has commenced or threatened a lawsuit.
Creditor or collection agencies are making frequent calls to your home…or worse, to your job…to collect on unpaid bills.
A credit report is irretrievably damaged.
Will bankruptcy wipe out all of my debts?
With some exceptions bankruptcy will wipe out all of your debts. Some debts like child support and alimony, most taxes, most student loans, personal injury debts caused by drunk driving, and debt incurred by fraud or willful destruction of property are not eliminated in a bankruptcy. If you file a Chapter 13 Bankruptcy, child support and most tax debts must be paid in the bankruptcy.
You may want to keep some of your debts. For example, you may want to keep your car. If so, you need to keep making your car payments. The same goes for your home and other "secured" debts that you wish to keep.
Every person's situation is unique. The best advice is to consult with an experienced bankruptcy lawyer, who can analyze your specific situation.
Will bankruptcy stop a wage garnishment or stop a creditor from taking a judgement against me?
Bankruptcy will stop wage garnishments. If the underlying debt gets "discharged" in bankruptcy, the garnishment will stop permanently. The same goes for judgements. Bankruptcy will not stop a garnishment for child support.
What property can the person keep?
Most of the time, you get to keep all of the property that you own outright. If you are paying for an item, such as an automobile, you must continue to pay for it in order to keep the item.
Many people are under the mistaken belief that they will lose everything they have if they file bankruptcy and that they cannot own anything for a period of time after filing for bankruptcy. This is not true. The truth is that you can "exempt" (protect) a great deal of property that you own. In addition, you get to keep any property that you obtain after the bankruptcy filing. There are narrow exceptions. For instance, if you receive or become entitled to an inheritance, a divorce property settlement, or life insurance benefits within 180 days after filing for bankruptcy, that money or property may have to be paid to your creditors if the property or money exceeds available exemptions.
What is expected of me if I choose to file bankruptcy?
Full and Truthful Disclosure
All information that you are to provide with your bankruptcy petition and thereafter in your case is required to be complete, accurate, and truthful. You must list all of your assets and all of your liabilities. Papers that you file with the bankruptcy court are signed under penalty of perjury.
A person who knowingly and fraudulently conceals assets or makes a false statement under penalty of perjury in a bankruptcy case is subject to fine or imprisonment, or both.
Will I have to go to court?
No not usually. In most bankruptcy cases, you only have to go to a proceeding called a "341 Meeting" (Creditor Meeting/Hearing), where you would meet with a Bankruptcy Trustee. This is not a court proceeding. The Trustee is not a Judge. The Trustee typically has ten cases to handle in an hour. That averages to about 5-6 minutes per case. Most of the time, this meeting will be a short and simple procedure in which you are asked questions about your bankruptcy forms and financial situation. In at least 95% of the cases, creditors do not attend the meetings.
Occasionally, if complications do arise, or if you choose to dispute a debt, you may have to appear before a Judge at a hearing. But this is rare.
I need to file for bankruptcy right away, what should I do?
Please contact our office immediately to schedule your free initial bankruptcy consultation. We are here to help as a debt relief agency. We help people file for bankruptcy relief under the Bankruptcy Code.